Breathe. Write. Relax. Learn the calming art of calligraphy with a brush pen in this step-by-step course.
Why learn brush lettering?
There are many reasons. When I picked up a brush pen for the first time and put ink to paper, I felt calm and mindful. The busy, stressful world fell away, and I was focused on writing pretty letters.
Some people just want to do calligraphy for relaxation. Others want to add it to their crafty tool box to make cards and home decor. Lettering is also used artistically in journals, planners, and more.
Maybe you want to turn this skill into a career or part time job and design wedding suites and signage.
Whatever the reason for picking up a brush pen, lettering is a way to express yourself creatively, de-stress, and find joy.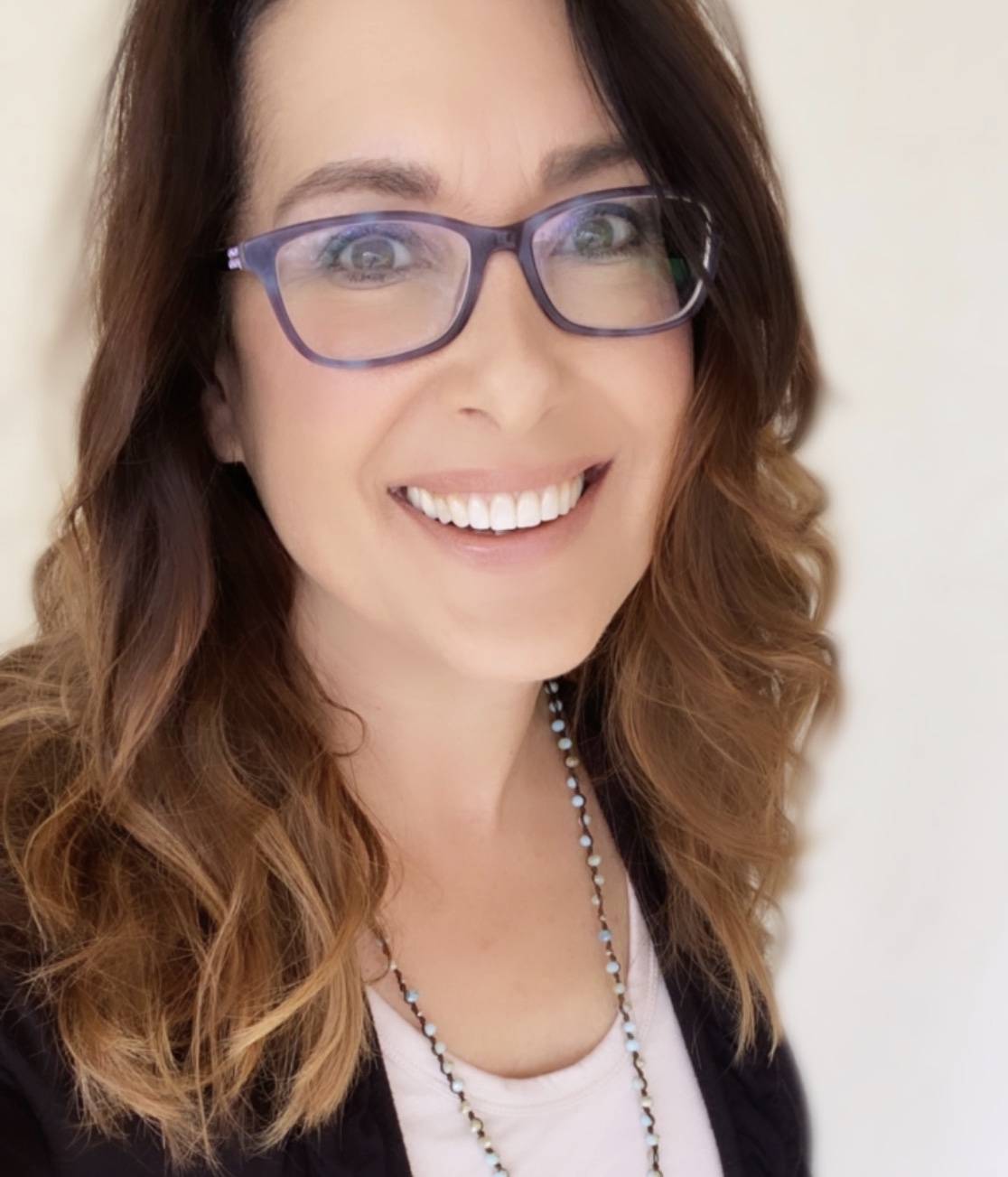 Hi, I'm Kelly Klapstein, also known as "Kelly Creates" online. I'm excited for you to join my class and learn the beautiful art of brush lettering.
I've been a teacher my whole life! I have a B.Ed. with Distinction and taught high school English and ESL. I've written curriculum and been a leader in my field, developing ESL courses in high schools across Canada.
When my children were little, I loved scrapbooking, and my career in the creative industry began. I started writing and designing for Creative Scrapbooker Magazine.
Then I picked up a brush pen 5 years ago and my life changed. I fell in love with the calming, meditative experience of drawing letters and knew I had to teach others about this art form.
Fast forward to today...I have partnered with American Crafts to develop my brand of "Kelly Creates" educational lettering products. Now I travel the world teaching workshops and sharing my love of lettering.
I'm also a published author, having written The Art of Brush Lettering (which has been translated into 5 languages) and the newly released, The Art of Watercolor Lettering.
Welcome to my online school! I'm excited about these courses that I've spent countless hours preparing for you. I know you will love lettering as much as I do!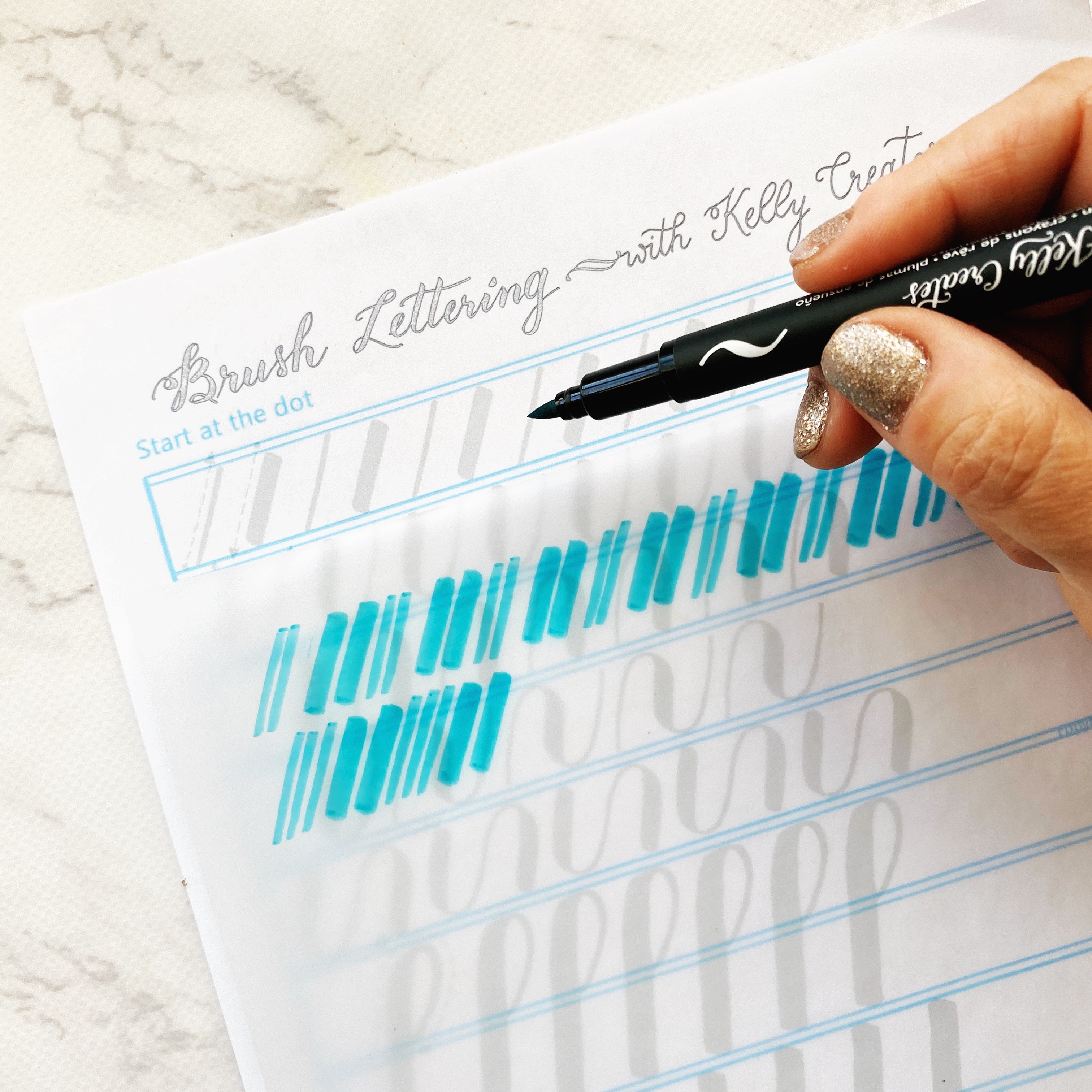 The foundation for brush lettering lies in learning the proper technique of writing 8 basic strokes.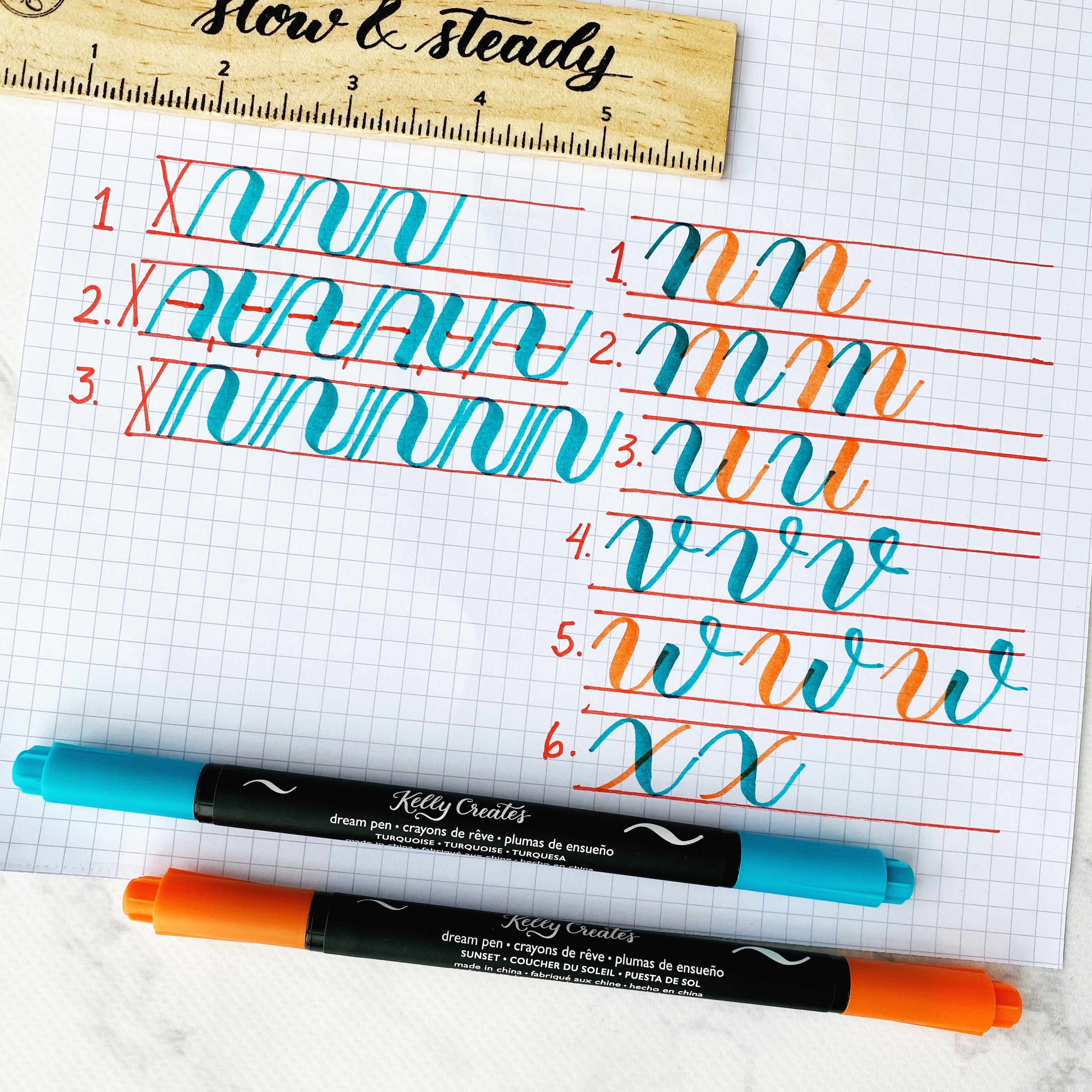 Write the lowercase alphabet
With the basic strokes, I will guide you step by step through the alphabet a - z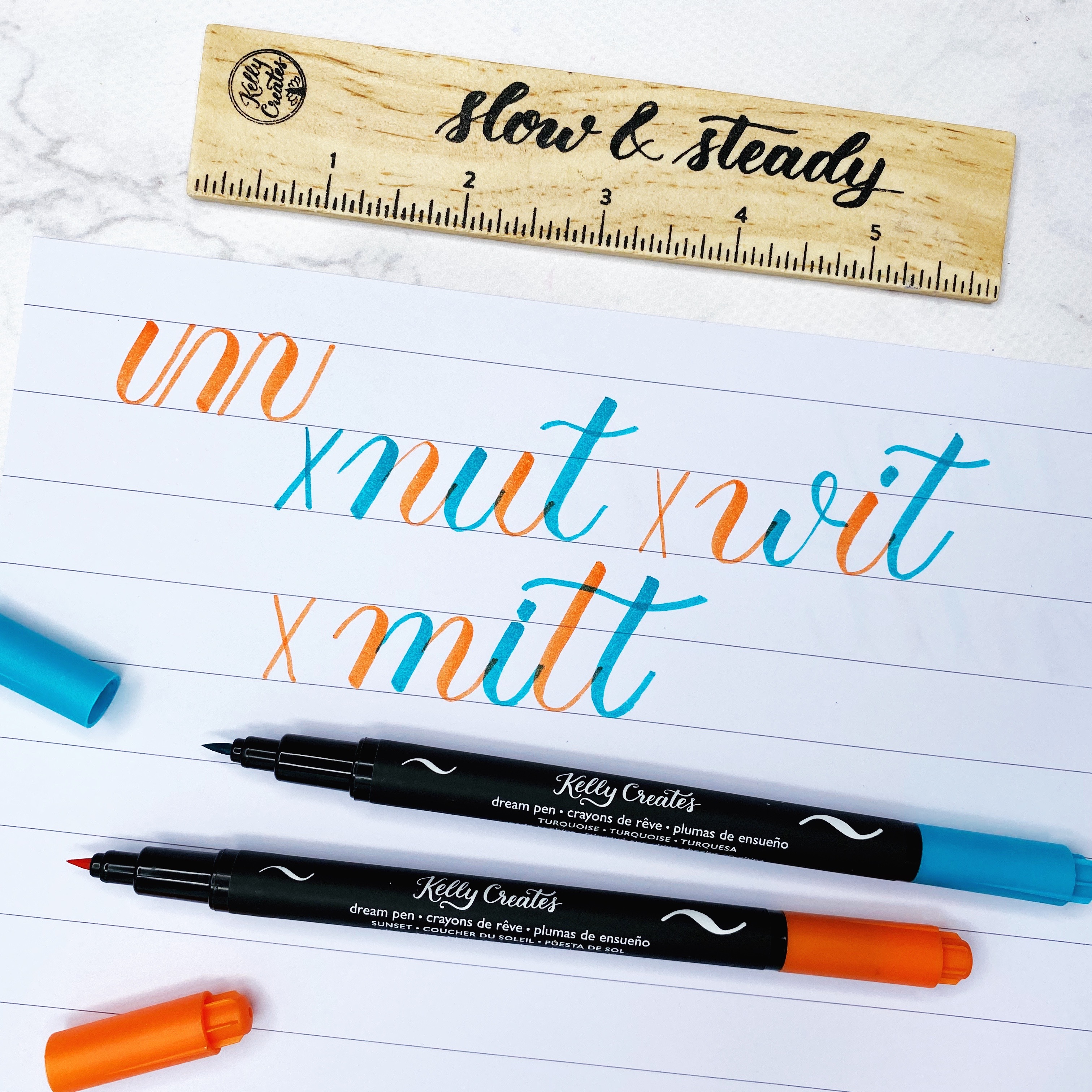 Use my exclusive printable tracing worksheets to practice writing simple words and improve your skills
All You Need is a Pen & Paper...
Our worlds can be stressful, busy, and often overwhelming. The beauty of brush lettering lies in its simplicity...all you need is a pen and paper to create calm in your life.
My course is designed into 10 lessons and 30 short videos to help you manage your time watching. You don't have to sit down for hours.
My step-by-step instructions will help you learn to write artful letters no matter how busy your life is. I've designed printable worksheets so you have everything you need when you enroll in this course.
Most importantly, you will feel creative and calm. Mindfully drawing letters will help you escape the stress of everyday living.
Are you tired of searching?
Have you ever decided to learn something new, but then spent countless hours searching online wishing you could find everything in one place? So frustrating.
In my course Beginner Brush Lettering, I am ending your exhausting search on YouTube, Instagram, Pinterest, websites, and offering you everything you need to know here in 3 and a half hours of clear, calming lessons. By taking my class, you are avoiding a lot of misinformation about brush lettering. You will be learning all the correct techniques instead of developing bad habits.
Rather than grabbing information here, there, and everywhere, you can sit down to relax and write. I have made learning simple by organizing all of my knowledge into manageable, short video lessons that clearly explain how to write beautiful letters with a brush pen.


Let's unplug...and create calm. Join me in Beginner Brush Lettering. You will love every minute.
My experience & expertise will help you learn...
I have taught thousands of people around the world how to learn brush lettering. It is the most rewarding experience to watch skills develop so quickly in my classrooms. I'm really excited to offer my expertise in my own online school where you can learn in the comfort of your own home.
Both right-handed and left-handed people can learn brush lettering. I have taught lefties in every workshop and explain modifications in Lesson 1. As well, I have added closed captions for the hearing impaired and those of you who want to watch the videos with the volume off.
Filming and preparing all the lessons for you has allowed me to refine my course even more to ensure your success. I know you will not be disappointed.
See you in class!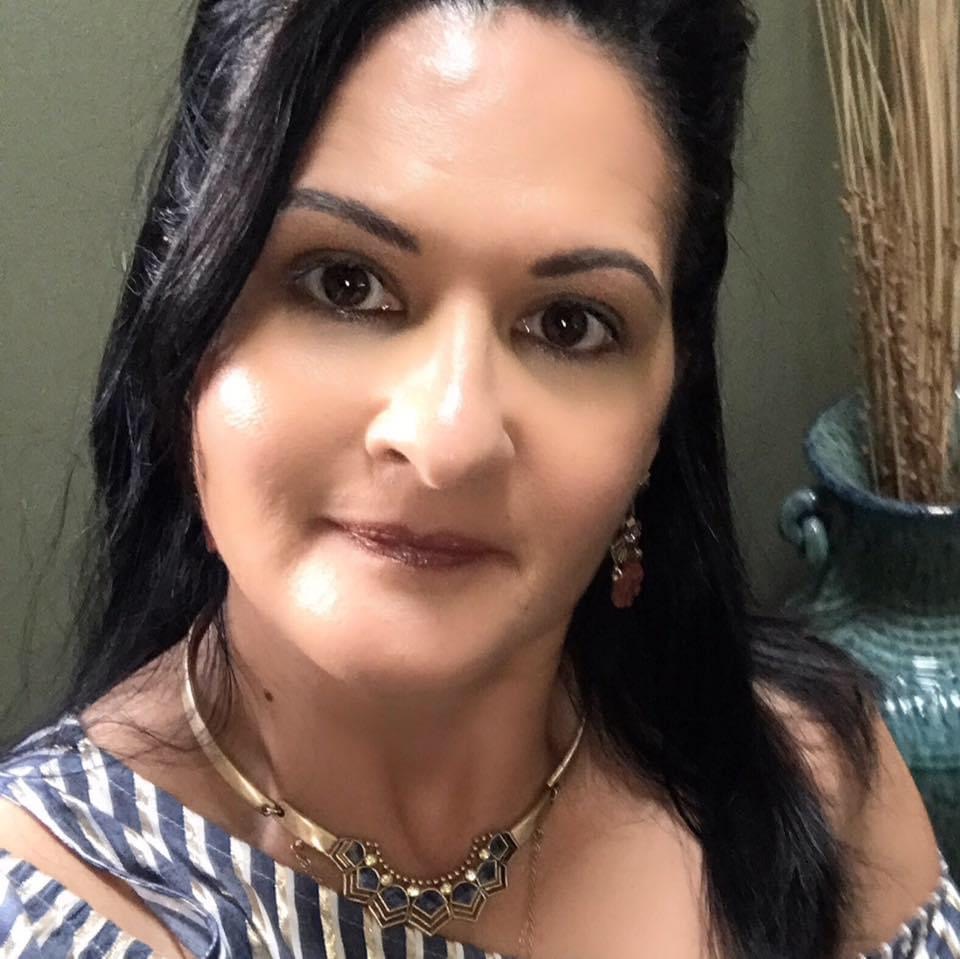 Testimonial: Laura Rodriguez
"I love the online course. You go at your own pace and I can't believe the progress I have made."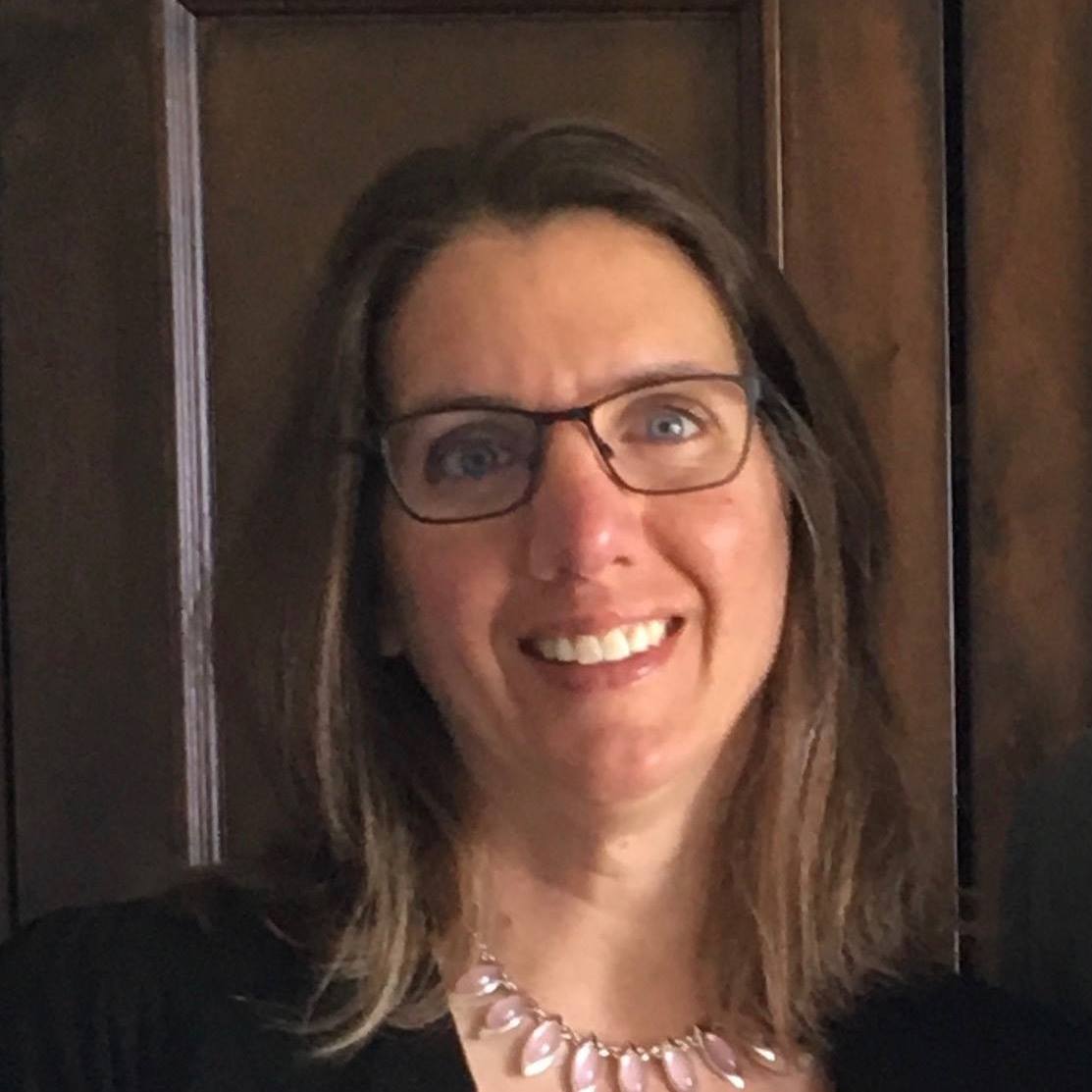 Testimonial: Melanie Norris
"I just started the class...and I love it. It's great to learn techniques from an expert from the beginning."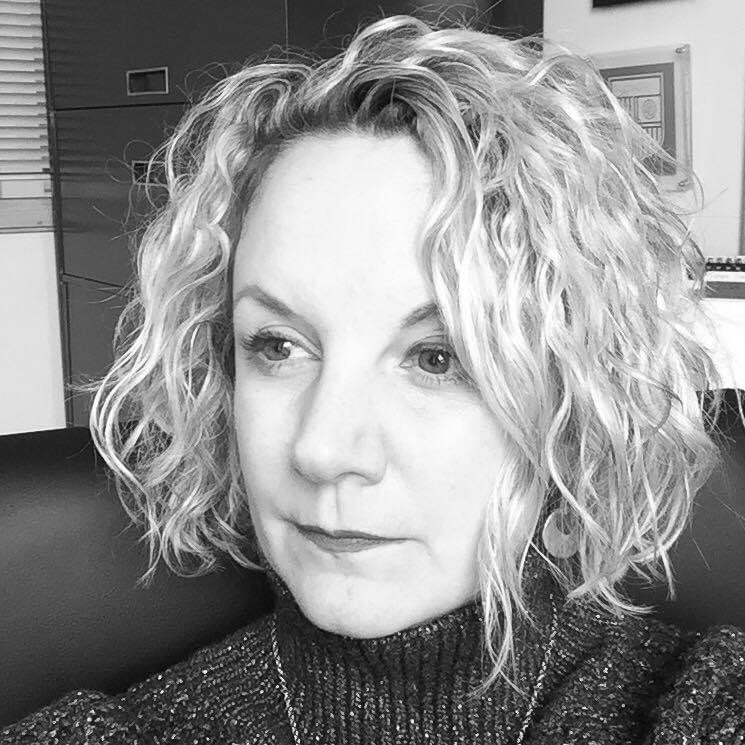 Testimonial: Donna Schultz
I love this course! The homework is great and I've learned so much. I have been trying to learn from books but watching and hearing you break down the lettering is genius!